Event to be held at the following time, date, and location: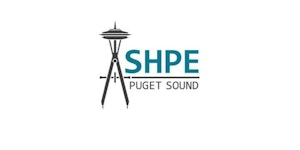 Saturday, February 6, 2016 from 10:00 AM to 4:00 PM (PST)
The Museum of Flight
9404 East Marginal Way South
Seattle, WA 98108
Greetings Ladies & Gents,
The Puget Sound Engineering Council (PSEC), Society of Hispanic Professional (SHPE) along with many other Puget Sound organizations invite you & your families to join us for the PSEC annual Engineering Fair at The Museum of Flight! (Entrance is FREE)
Let's continue to inspire the next generation of Scientist, Technology gurus, Engineers & Mathematicians as they continue to learn about the exciting career opportunities in the #STEM fields by talking to professionals in the field from NASA, Boeing and various universities. Student clubs will also be in force, and there will be plenty of hands-on activities for young children.
https://www.museumofflight.org/event/puget-sound-engineering-council-fair-0
Please feel free to let us know if you have any questions, comments or concerns.
Thank You & See Ya there! 🙂
Share this event on Facebook and Twitter
We hope you can make it!
Cheers,
SHPE Puget Sound